Fedorem finds the models, talents and locations to your projects.
Founded in 2014, the agency operates from Paris to the rest of the world, highlighting its favorite shooting spots across African landscapes.
Our services
Behind the screen
Marion
Owner & Project Manager
" 10 years of international modelling revealed the variety and complexity of challenges faced by brands, especially during hectic periods of fashion week.
Upon my clients' request, I was offered to provide showroom services, which ultimately led to the agency's opening in 2014.
Later on, the demand grew to video and photoshoot production both in France and North Africa where I part-time live and foster connections with the local fashion industry.
Along with my partner Thierry, we now assist asian brands and investors to shoot their collections and manage their events between France and African landscapes. "
Thierry
Chinese clients Coordinator
" After graduating from Xi'an International University of Foreign Studies in 2003 and from Science Po Paris in 2005, I oriented myself to the higher education, copy rights and translation fields. I became an interpreter, translating in both ways French, English and Chinese, my mother tongue.
Keeping my involvement in arts management within the French Association of Fine Arts (Association française des arts plastiques) and Univers des Arts magazine, my ambition is to insufflate a New Art Renaissance movement through the creation of the personal project Kreega.
My passion for arts, modern cinema and fashion led me to join Fedorem where I accompany China-based brands expand their creative projects in France and North African territories. "

Philosophy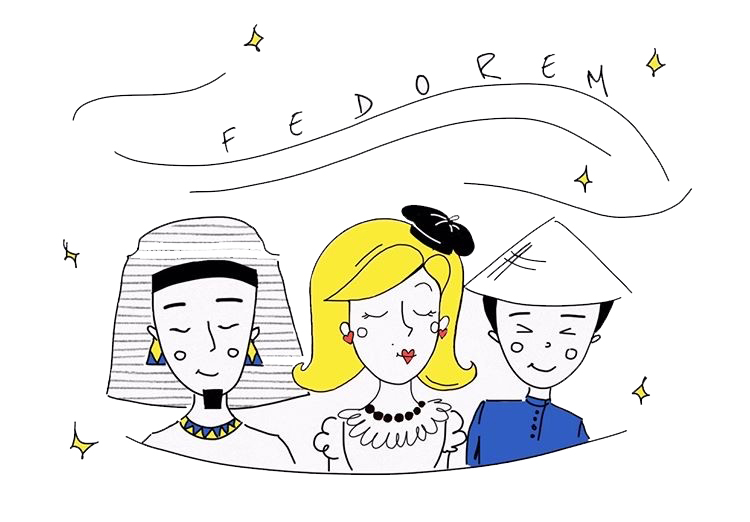 Our motto "Fashion Beyond Borders" stands for challenging the industry's standards.
Beyond "fashion cities", we operate in mystical destinations including temples, pyramids, deserts, oasis in Tunisia and Egypt.
Beyond "fashion clients", we partner with outsiders who desire to enhance their brand/ product identity. They find in us a welcoming and responsible intermediary.
Beyond "usual working norms", we keep searching until your most specific requests are met.
Beyond the "crowded brandscape" made of countless brands that look and think alike, we prioritize the success of eco-friendly labels.